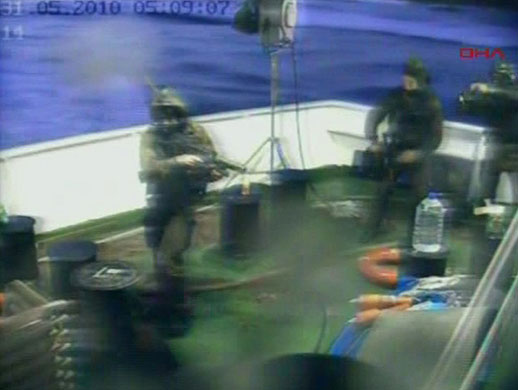 Israel's assault this morning on the Gaza humanitarian aid Freedom Flotilla is nothing but a blatant act of Israeli state terrorism. Israel once again ignored every single principle of international law and human rights.
We call upon the international community, the United Nations and the Security Council, the world powers, the international civil society and free citizens around the world to condemn this act, not only by words, but mainly by holding Israel accountable for all its crimes.
The era of double standards must end!
Photo: Guardian.co.uk